Main Content Start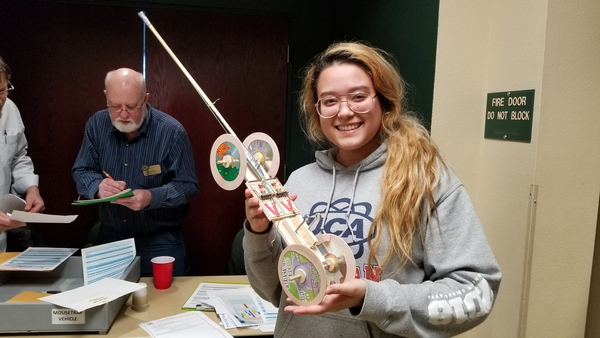 Science Olympiad
Northwest Arkansas Regional Competition
Science Olympiad
Northwest Arkansas Regional Competition
2024 NWA Regional Science Olympiad Competition | Feb 24
Join us at NWACC on February 24th for the 2024 Northwest Arkansas Regional Science Olympiad Competition!

Students representing area schools will participate in this rigorous academic competition at NWACC, which will include engineering and building events and life and physical science contests. The Science Olympiad is designed to encourage and promote enthusiasm for STEM disciplines in grades 6 -12.

NWACC faculty, staff and students coordinate the events and collaborate with the state Science Olympiad to create meaningful competitions. Winners will advance to the Arkansas State Science Olympiad Competition in Little Rock. Winner can register on the state's website.
Note: Backup date for this event will be March 4th.


Register for NWA Regional Competition


Resources
Science Olympiad Head Coach Reference Guide (coming soon)

Welcome to NWACC

Dear Science Olympians,
Welcome to NorthWest Arkansas Community College! We are honored to have you here on our campus for this exciting event. I think you will find that the faculty and staff here are very interested in you and anxious to help if you have any questions. I'm sure you will enjoy the competitions and learn from them, whatever the outcome. Have fun while participating!
Best wishes for a great adventure and a great learning opportunity!
Dr. Dennis C. Rittle
NWACC President

Previous Winners
NWACC Dean of Math and Science Marvin Galloway and Northwest Regional Science Olympiad student winners in February of 2019.